Relocate to Las Vegas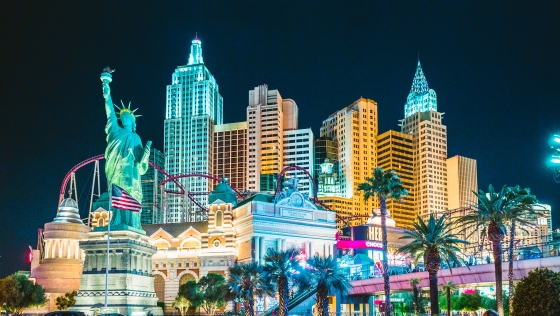 5 Things You Need to Know When Moving to Las Vegas!
What are the 5 things you must know when relocating to Las Vegas? Here are what we think are 5 most important things to know when moving to Viva Las Vegas!
Neighborhoods
Most people who visit Las Vegas don't ever venture off the strip, so they are shocked to when they realize how diverse local Las Vegas is. Whether you prefer a city views, lake views, or mountain views, Las Vegas neighborhoods have something for everyone.
Some of our popular neighborhoods include:
Summerlin - A master-planned community known for Boca Park, Red Rock Casino and casual and fine dining, Summerlin will make many city dwellers feel right at home! Summerlin is just minutes away from Red Rock Canyon and Spring Mountains, making it perfect for those who love the outdoors as well.
Henderson - Henderson is home to the Clark County Museum and the Lion Habitat Ranch. Henderson is home to many local restaurants and pubs, as well as dozens of local and chain stores.
Desert Shores - With 682-acres and 4 man-made lakes, Desert Shores is a master planned community located in Northwest Las Vegas. The community offers a large club house, a pool, biking and walking paths, a beach and paddleboats.
Arts District - Dotted with arti deco and mid century modern homes, the Arts District is home to many local and transplanted city dwellers. First Friday is just one of the many community events held in the Arts District, where locals mingle and sample tasty treats from local eateries (source 18b.org).
No State Taxes!
Las Vegas is a big draw for casinos and gamblers, which benefit it's benefits in the form of NO STATE INCOME TAXES! That's right! Vegas residents enjoy no personal income taxes, no corporate taxes, no franchise taxes, and no inventory taxes (source newsday.com).
National Parks
There are 4 national parks within a 3 hour drive from Las Vegas, Red Rocks National Conservation Area, Valley of Fire State Park, Lake Mead Conservation Area and Hoover Dam and Death Valley National Park should have enough trails and views to keep the most ourdoosy adventurer happy.
Go Skiing
Wait, skiing in Las Vegas? Well, technically Mount Charleston is a 40 minute drive from Las Vegas. But yes, you can go from skiing the slopes on Mount Charleston to hitting the tables at the strip in the desert on the same day. Where else can you do that?
Renting vs. Buying
When considering a move to any state, one of the most important considerations is whether or purchase or lease a home. Purchasing a home can pose many challenges, such as timing the purchase of a new home after the sale of an old home, finding the best location that meets yours or your family's needs or finding the right lender that will get your the best rates or help you with your challenging lending situation. Simply Vegas is a one stop shop that will work hard to meet all of your real estate needs, whether they be:
Short-term lease option or seller financing - If you are needing to move but still need to sell your current home, we can help you prevent a double move! A short term lease option or seller financing purchase is a perfect solution for those who, for one reason or another, cannot take our bank financing.
Credit restoration and building - If you help you restore and build your credit and help you formulate a plan to purchase a home.
Local heroes program - If you are a hero (law enforcement, military, school teacher, medical professional, government worker, non-profit or hospitality), we will give back to you when you purchase a home through us. We will also greatly discount your listing fee when selling a home as well.
Creative lending programs - We work with lenders that find creative programs to fit your specific needs.