Testimonials/Menu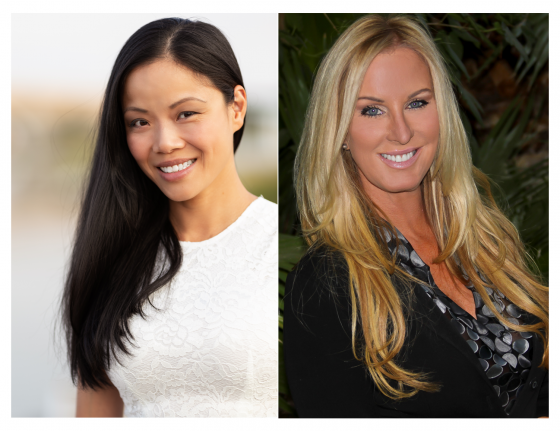 Left -Lisa Baird
Simply Vegas
Realtor (Nevada & Utah)
S.0180264
Right -Natalie Cunningham
Simply Vegas
Realtor (Nevada)
S.0181670
"I was very lucky to happen upon Lisa when I needed a realtor, because she also happened to be the very first person I called. She was very patient with me and was always available to answer any and all my questions . . . days, nights and week-ends. (And I had pestered her almost every day with email.) Within 30 days after I found a home, I took a walk-through, put in an offer and went to closing. And Lisa made it all happen between dealing with the seller's agent, the escrow manager, the lender, the insurance underwriter, the home inspector, the appraiser (etc.), she made everything go very smoothly. Thanks Lisa! If I ever decide to sell, I'll call you again!"
Harold Lipsmeyer
"Hi Lisa just wanted to thank you again as I am still settling in to my new place and do have a fresh start, new beginnings, and looking forward to better days. You helped with my direction tremendously and hope you know that. Good deeds always provide good karma and go a long way. Thanks again!"
Julie
"Our Real Estate Agent Natalie Cunningham is fun, caring, easy going, and honest. We wanted to work with someone we could trust to assist us in seeking a new home. We found Natalie totally by accident and couldn't ask for a better Real Estate Agent. She stepped up to help us right away. We appreciated not feeling like she was just trying to sell us. Natalie was always concerned with what we wanted and addressed our questions immediately. She never missed a call, text, or e-mail. Natalie demonstrated excellent work ethics, courteous, knowledgeable and professional. Because of her efforts, we are in a great home, in a great neighborhood for a great price! We have so much gratitude towards Natalie for her persistence and creating a positive home buying experience for us. We absolutely recommend Natalie Cunningham to anyone who is looking to buy or sell their home."
Julia and Glynn Coleman
"Natalie is the best in the business!!! I am extremely busy with a few companies and continuous travel. She found my home, did all the correspondence and actually saved me several thousands of dollars!"
Debra Newell
"These two ladies are very detailed oriented. They don't miss a beat when it comes to providing excellent service. I am moving to Vegas and I felt so at peace with the whole process.When I tell you they went above and beyond to make sure I was satisfied and answered any questions twice if they had to. When we got close to crunch time they worked around the clock to make my home ownership a reality. They aren't done with you once your under contract, they will still reach out to see if you have any questions or concerns. They will put you in touch with other services to assist you as well in your new home. It was times I wanted to give up but these ladies reassured me it will work out just be patient. They are an awesome team I could go on and on about these two angels but you get the point. Please let them assist you with your purchase or lease you will be so very pleased."
Tracy Parker